Thank you for taking time to learn about us!
Language Tuition Plus has been created to help you develop your professional and personal skills through well designed language courses. We also provide cultural enrichment programs through our themed London and Paris Tours.
Since 2013 language Tuition Plus has provided international students and professionals with tailored and high standard language classes, interpreting and translation services and has developed new cultural programs.
Our teaching method is practical and inclusive, our Teachers adapt their resources to your individual needs and interests. Our translators and interpreters are knowledgeable and professional. Our Guides are well-travelled and experienced.
Our friendly and enthusiastic team would be delighted to help you take the crucial steps to grow personally or professionally.
Meet part of our international team:
WAHIDA MOHAMED – Founder and Director of Language Tuition Plus.
Qualifications:
PGCE in Modern Foreign Languages (French and Spanish)
CELTA Teaching qualification
BA (hons) in French Studies
NVQ 3 in Early Years Montessori trained.
Languages: English, French and Spanish.
Wahida has worked as a Language Teacher in various schools and colleges based in London for over twenty years, teaching English, French and recently Spanish to students from different backgrounds and abilities.
Wahida has also worked as a private Tutor on a one to one and group tuition.
ANCHAL VERMA – An experienced native Hindi language tutor and translator.
Qualifications:
TEFL
Hospitality management graduate.
Languages: English and Hindi.
Anchal has been providing bespoke lessons both live and online via Skype at various levels to meet the learner's requirements of different ages and backgrounds. She is very patient and flexible in her approach.
Anchal  has 4 years experience of teaching Hindi to children and adults of all nationalities.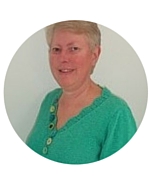 MARION MOSELING – A professional translator in commercial, legal and insurance material.
Qualifications:
BA (hons) in French and German
Postgraduate Diploma in Technical and Specialised Translation
Member of the Institute of Translation and Interpreting.
Languages: French, German, Dutch, Swedish, Danish, Norwegian.
PATRICIA AMENEDO – An experienced Spanish professor specialized in Hispanic Culture as University discipline.
Qualifications:
BA in Journalism
MA in Audiovisual Communication and Management
Working towards a PHD Audiovisual program.
Languages: English and Spanish.
Patricia has been working as a Spanish tutor for companies, professionals and children. She is developing group classes, one to one, online conversation via Skype and ELE preparation.